Main Content
"Bing Bang Wa" Creative Partnerships Project - Exhibition
2022.05.24- 2022.10.2
Bing Bang | We meet between dots, lines and planes, and a series of interesting artistic sparks are kindled.
Wa | The sparks generated will bring unexpected surprises and explore the infinite possibilities of different arts.

A partnership of artists of different abilities and the public participants used art as the language and creation as the communication to generate the creative sparks. From "I" to "we", the creators spent about three months working together to create, experiment and learn in various media of visual arts. The works of the three pairs of partners are presented. We invite you to follow their creative journey and learn about the process and gains of their collaboration.
Pair of partners:
WONG Sau-lan X FUNG Wing-tak & Ms. FOK
MUI Wing-shing X Annie LEE
MA Yuk-fai X Ayumi ADACHI
Back Shop, G/F, Wing Cheung Mansion, 78 Morrison Hill Road, Wan Chai
11:30-19:00 Closed on Mondays and Public Holidays)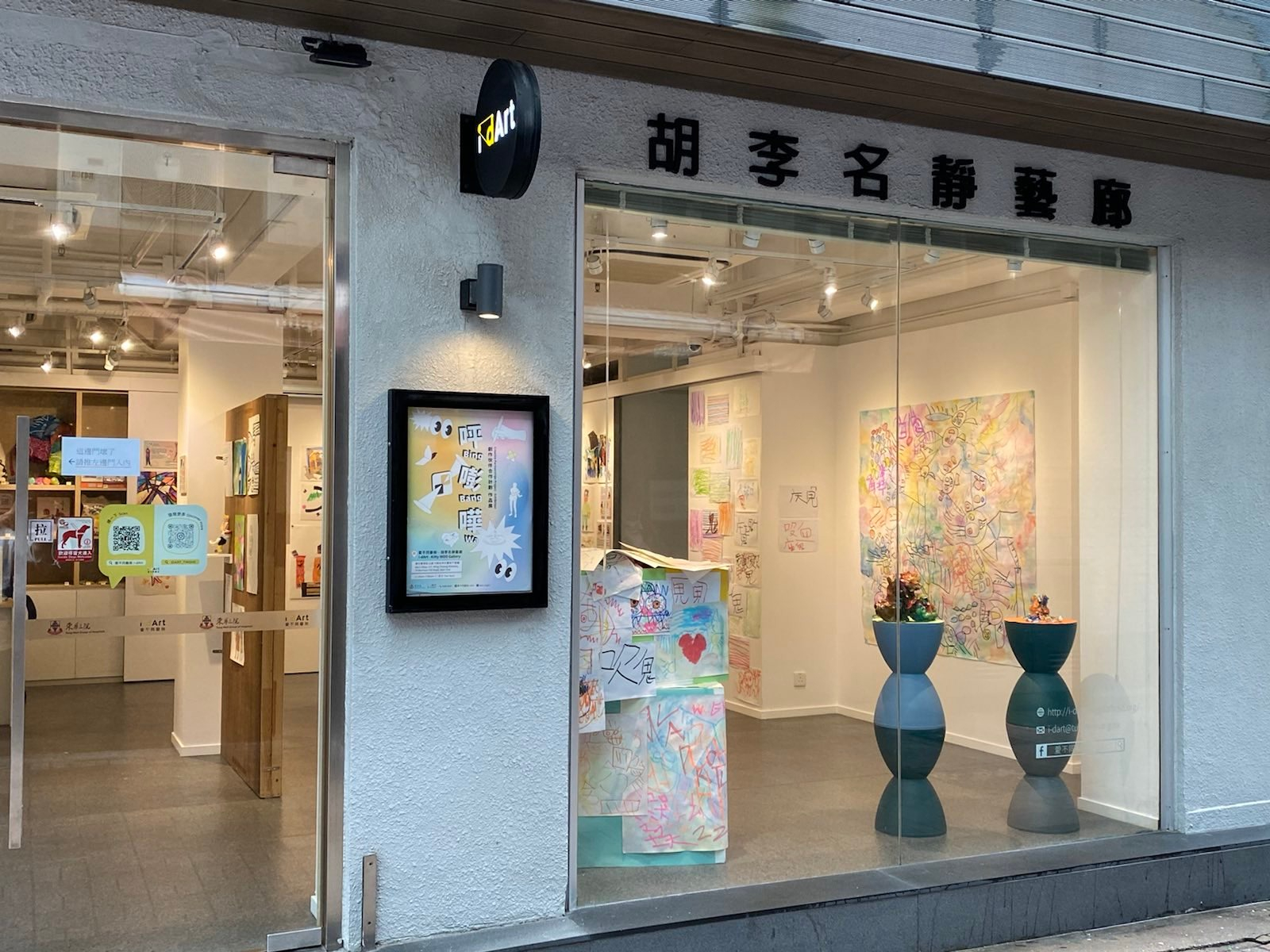 *Latest Pandemic Prevention Measures
All visitors will be required to use the "LeaveHomeSafe" App upon entering Gallery and must either provide a COVID-19 vaccination record or the relevant exemption certificate for inspection upon request in accordance with the Vaccine Pass Direction.